I am still working on getting Boats Animator into a fully useful state. So far the following features have been implemented:
Frame capturing
Frame sequencing
Undo last frame captured
Preview captured frames (with the option to loop the preview and select playback frame rate)
Onion skinning
Download last frame captured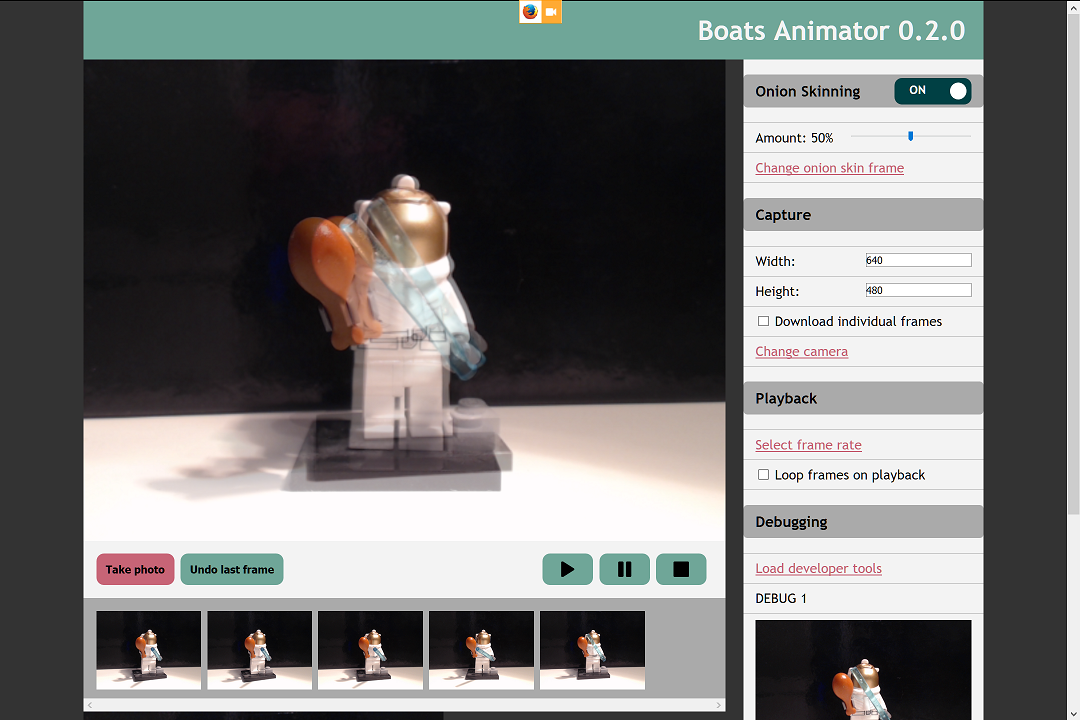 However there is still a lot of work to do. The capture preview feature works but is certainly not in its final form and I am not happy with how the download last frame feature works.
In addition 3 other major features that need to be added before any kind of public release are:
The ability to select a video source in a native interface (rather than that of the browser)
The ability to select video resolution
The ability to export the frames captured as a video file.
I have no doubt that it will take me some time to figure out how to implement these features. Also I've attached a screenshot of the program just to prove I am actually working on something!
Hopefully I can keep you informed about Boats Animator's development a bit more frequently from now on…
---